Summer is officially in full swing and here at the Westfield Library Foundation, we are SO excited to celebrate warm weather with the Westfield Washington Public Library.
The WWPL staff has been busy prepping for the Library's biggest event of the year—Summer Reading. The 2022 Summer Reading Program theme is "Oceans of Possibilities", taking readers across deep blue seas as we learn about aquatic wildlife and water safety, all while diving into good books throughout the summer.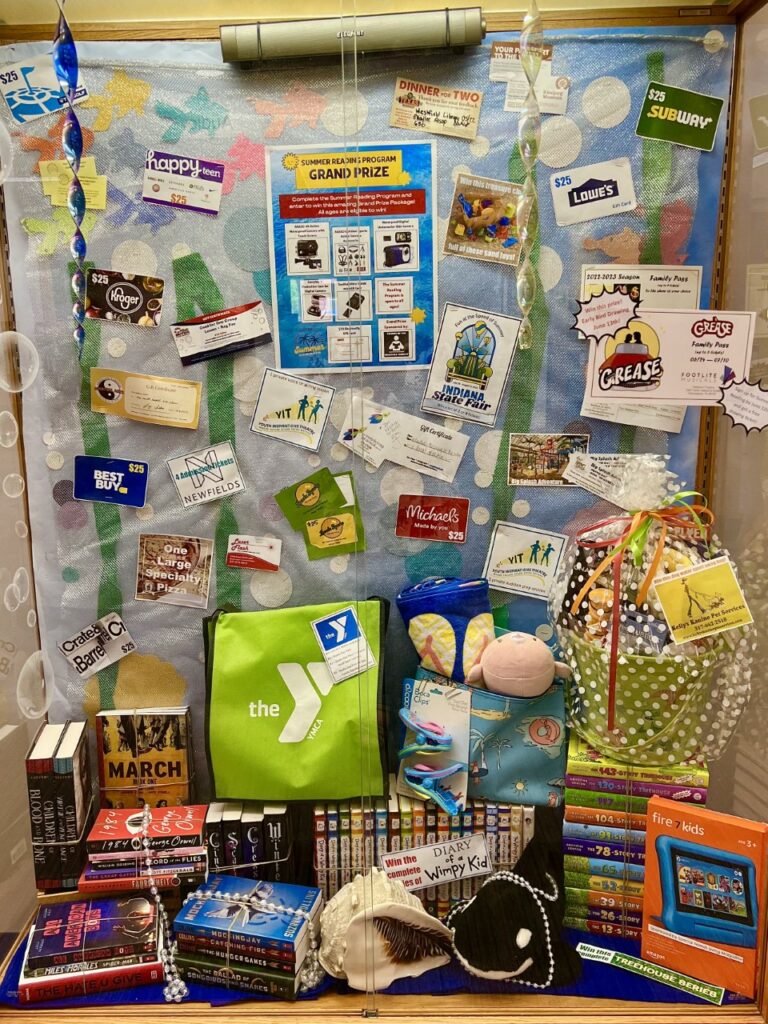 The Westfield Washington Public Library summer reading program boasts categories for youth, teen, and adults alike, with prizes to reward readers' hard work. Incentive prizes are earned at sign up, 20 hours of reading, and 40 hours of reading. Be ready to celebrate summer with coupons and free meals from local restaurants like Applebees, Chili's, Hot Box Pizza, Lou Malnati's Pizzaria, Portillo's, Texas Roadhouse, Penn Station, and White Castle.
For every two hours of summer reading logged, participants will be rewarded with a ticket. Tickets can be used to enter drawings for larger prizes like a one-month youth swim lesson and studio day pass from the Westfield YMCA, a single-day pass to King's Island, and a two-month beginner pass from Westfield Family Karate.
Other drawing prizes include a free session at Laser Flash, an Amazon Fire 7 kids tablet (donated by Special Needs Magazine), a 2022-2023 family pass for Footlite Musicals, admission tickets to Newfields and Eiteljorg museums, Big Splash Adventure Water Park passes, and so much more.
If participants complete the summer reading challenge by logging 40 hours of reading, they are automatically entered to win the Grand Prize sponsored by Friends of the Westfield Library: a SKASO 4K action waterproof camera with touch screen, action camera accessories, a waterproof digital kids' camera, a carrying and protective camera case, a micro SD card, and a $75 Shutterfly gift card. Talk about an awesome way to preserve your summer adventures!
The Westfield Washington Public Library, Westfield Library Foundation, and our patrons are beyond grateful for the support of local businesses that donated incentive and drawing prizes for the 2022 summer reading program. A list of sponsors can be found here.
Mark your calendar now for Summer Activities
In addition to summer reading, WWPL has planned a series of summer-fun activities for patrons to enjoy: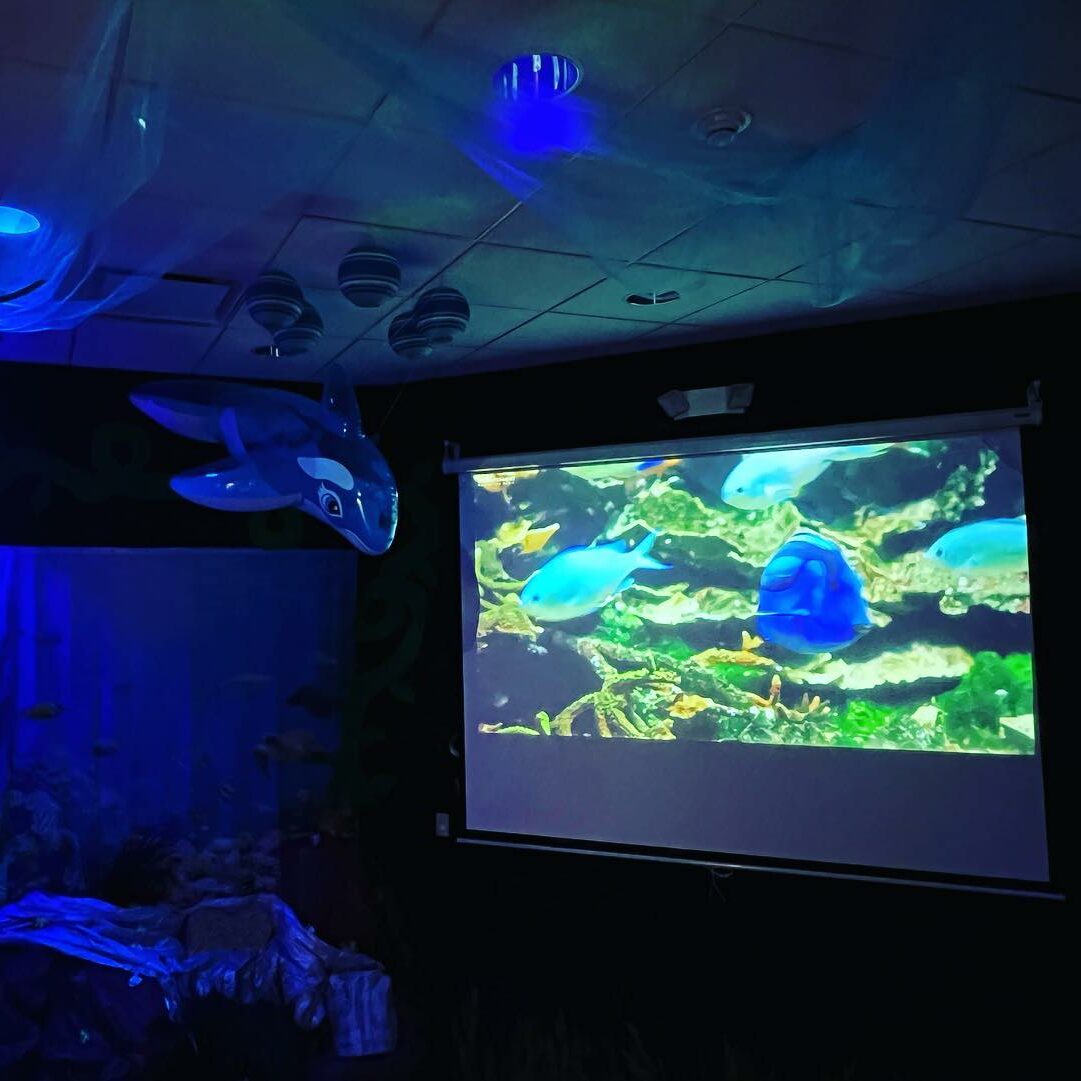 Swim with the fish and watch ocean-oriented movies in the new "Library Lagoon" (formerly known as Children's Department story castle) throughout the summer.
Learn safety around the water at the Westfield YMCA at 2:00 pm on June 3rd or from DNR Officer John at 10:30 am on June 14th.
Sign up for one of six sessions to see the elusive "Whalemobile", sponsored by Maureen and Seth Warren, on June 18th for a chance to touch whale bones and step inside a giant inflatable whale. Sessions run between 10:00am and 11:40am.
Pack your bathing suit and join us for Library Splash Pad Day at Quaker Park on June 23rd or on July 26th.
Participate in our annual Westfield Fire Department Water Day on June 28th to play in the firehose! The event runs from 1:00pm to 3:00pm at the Westfield Fire Department Station #82. Registration can be found on the WWPL website..
Sign up for one of three "Oceans of Foam" events on July 7th sponsored by the Westfield Library Foundation. Registration for this event, sponsored by the Westfield Library Foundation, can be found on the WWPL website. Sessions run between 11:30am and 1:30pm.
Aye Mateys! Get dressed up and join us for the Mermaid and Pirate party on July 15th from 2:00pm through 4:00pm.
Bring your bubbles and join us at Grand Junction Plaza for Library Bubbles on July 21st from 1:30pm to 2:30pm.
So get ready to dive into the summer of 2022 with the Westfield Washington Public Library!